The mental wellness program that
gets results
Improving the wellness of students, teachers, and staff in school districts nationwide.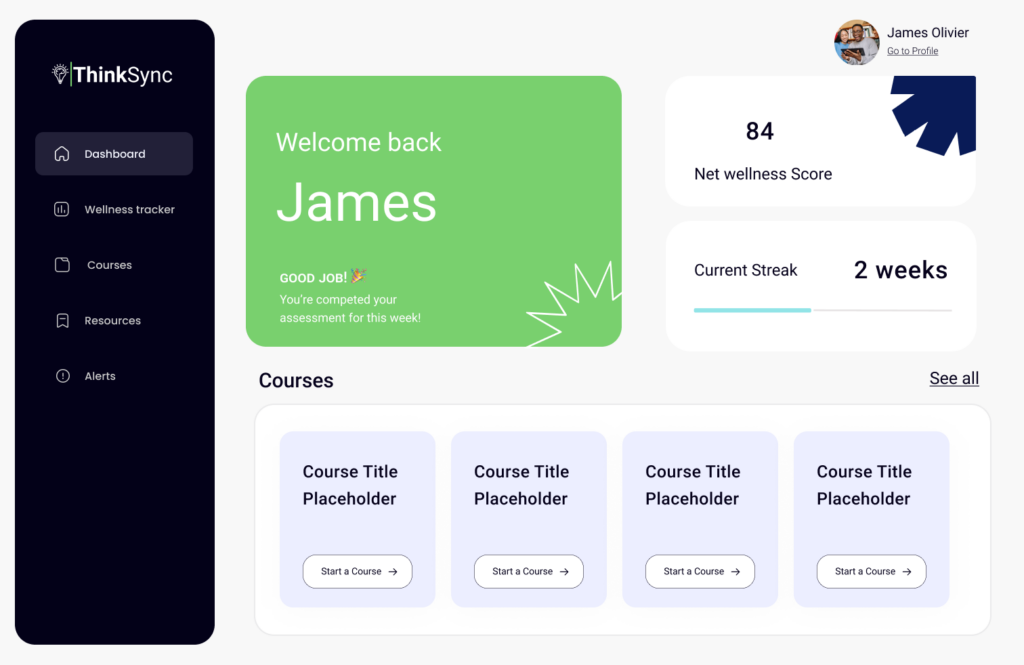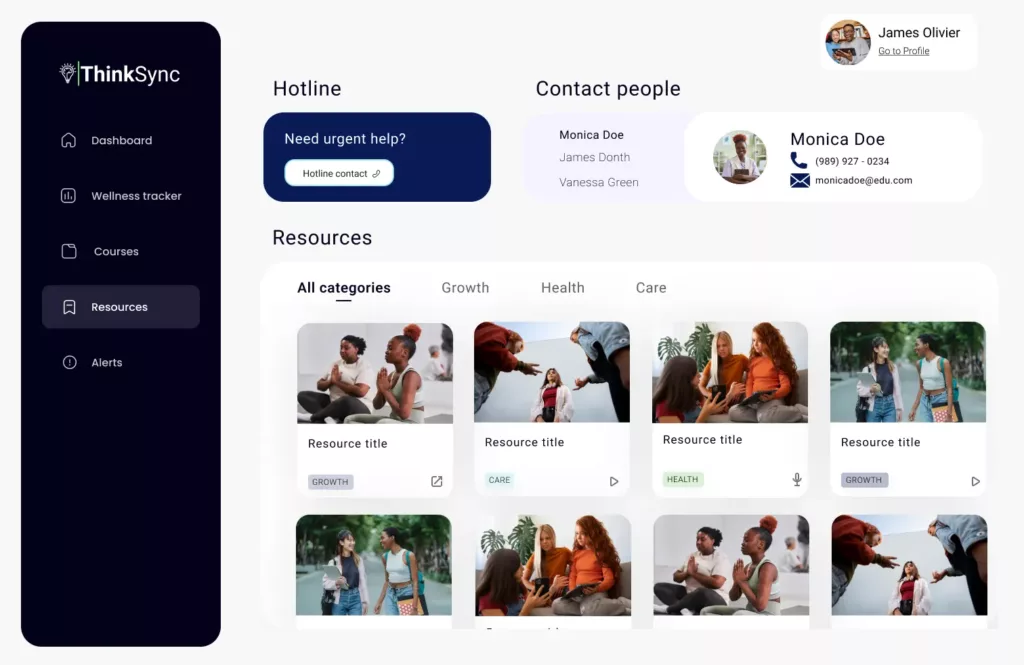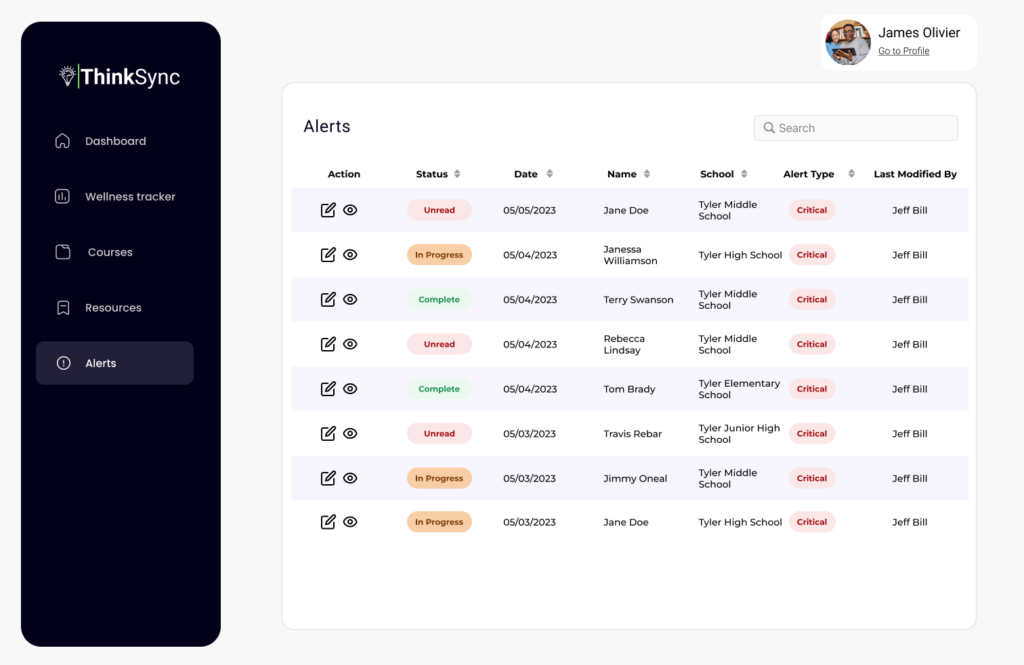 ThinkSync is built for
schools, students, educators, administrators, teams, leaders, everyone, you

Bridging the gap between students and counselors with our built in alert system

Data insights to understand your district's strengths & areas of improvement

Accessible content & curriculum that works seamlessly with your SEL program
ThinkSync's mission is simple – we're solely focused on improving our user's mental wellness. Our platform takes a proactive approach that uses data and evidence-based tools to boost the overall wellbeing of the districts, teams, and communities that leverage our solution.
Our customers use the ThinkSync platform as an outlet for self-reflection and wellness monitoring. Also, to identify at-risk individuals who may otherwise slip through the cracks. In addition, we provide decision-makers with data-driven insights about their organization's general well-being.
We're committed to improving the lives of our users while continuously utilizing user feedback to improve our platform.
Together, we can create a brighter future for individuals and teams alike.
From Data to Action: The Current Reality of Mental Health in our Schools.
80%
of students feel overwhelmed by their responsibilities, and
50%
have become so anxious they struggled with their studies.
In a survey, nearly
60%
of teachers reported that their work was having a negative impact on their mental and physical health.
40%
of students with diagnosable mental health conditions did not seek help due to concern about stigma
Meaningful insights that
drive change
Our solution is the tool you and your team have been looking for when it comes to understanding the gaps in your district's culture. Extensively designed to revolutionize your team's wellbeing and drive success, the power of these data-driven insights create a culture that inspires collaboration, creativity, and growth for all.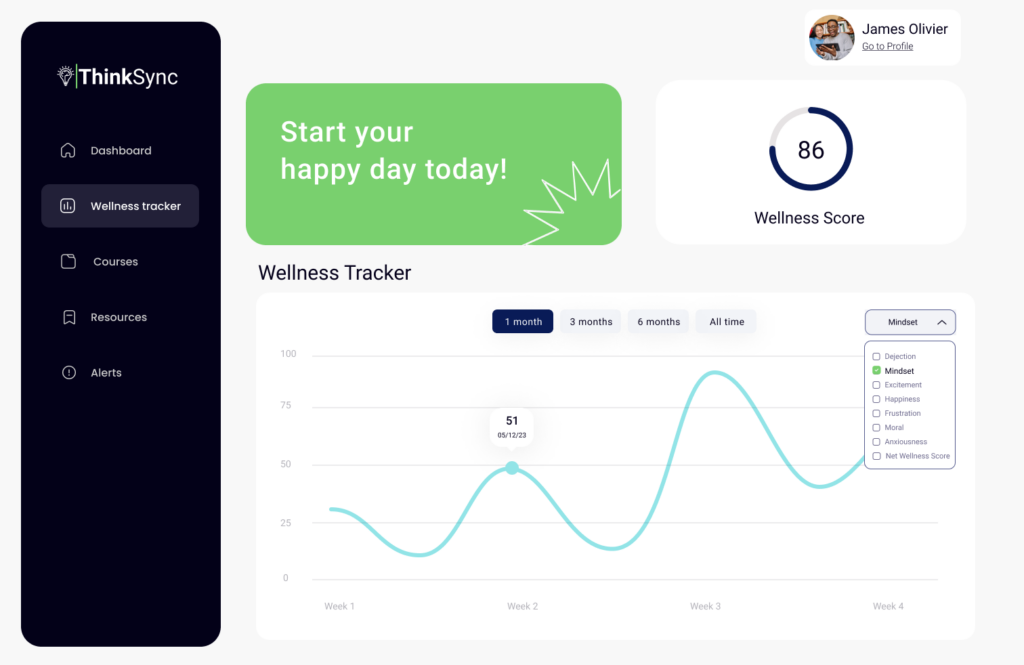 Our Collaborative Care model cultivates a supportive space for personal and professional growth, allowing individuals to flourish. Our mission is to proactively ensure that effective mental health and wellness solutions are within everyone's reach, paving the way for a brighter future.
Discover how our customers' lives have been transformed through our mental wellness solutions – their stories inspire us every day.
The mental wellness program that gets results.
Request a demo or contact our team with any questions.